"An ecosystem isn't just a list of living things; it's the set of relationships *between* those living things – the squirrel lives *in* the tree, the bee *pollinates* the flower… a given social movement isn't a list of organisations, or campaigns, or even individuals; it's the set of relationships *between* organisations, campaigns, individuals etc." – Farhad Ebrahimi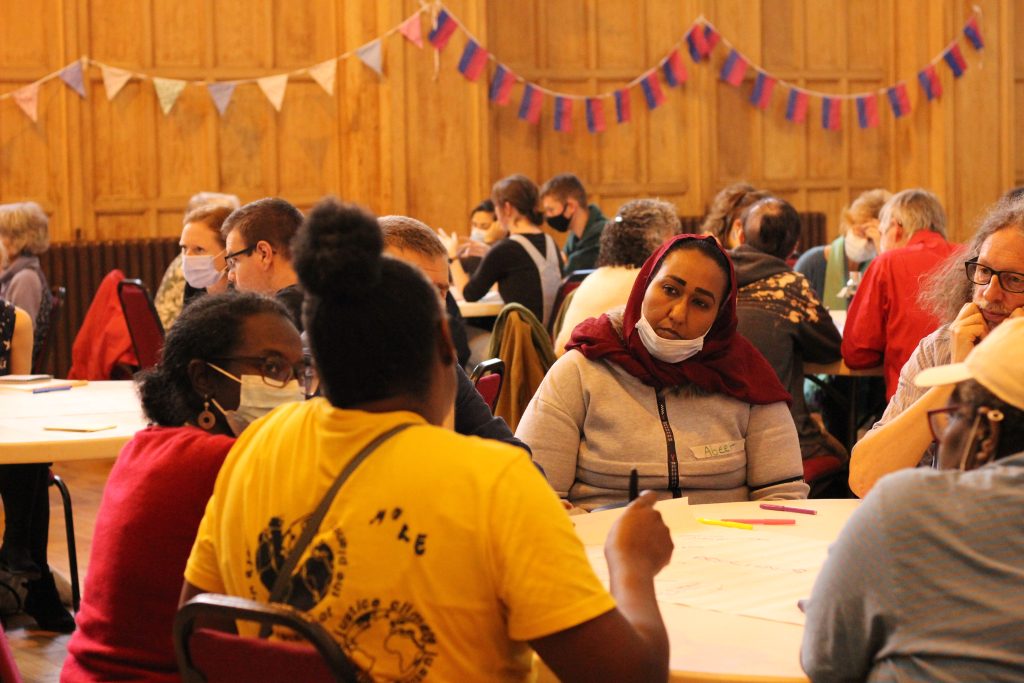 On Saturday 28 May, 50+ folks from different groups and backgrounds gathered in the Pearce Institute in Glasgow (despite the sunshine outside!) to explore how we build collective power for a stronger and more strategic Scottish climate justice movement. It felt timely, with the dust settling 6 months after COP26 and faced with continued interlocking crises – huge rises in the cost of living and rapidly escalating climate change, to name just two. This event continued some of the conversations on movement strategy we started at the Post-COP Gathering in December last year, and the online Movement Assembly in February.
You can find a full report of the day here.
We spent the morning mapping the 'ecology' of our movement and discussing how we can strengthen the different parts of it. Some of the suggestions that came out included:
To be intentional about our actions and clear about who we're targeting and with what purpose – while making sure to plan in plenty of reflection and rest;
To strengthen our unions and use strikes as one of the key disruptive powers we have;
To focus on helping to meet people's material needs (for food, shelter, energy etc) through mutual aid and community action, while building alternative institutions that can replace 'business as usual' over time.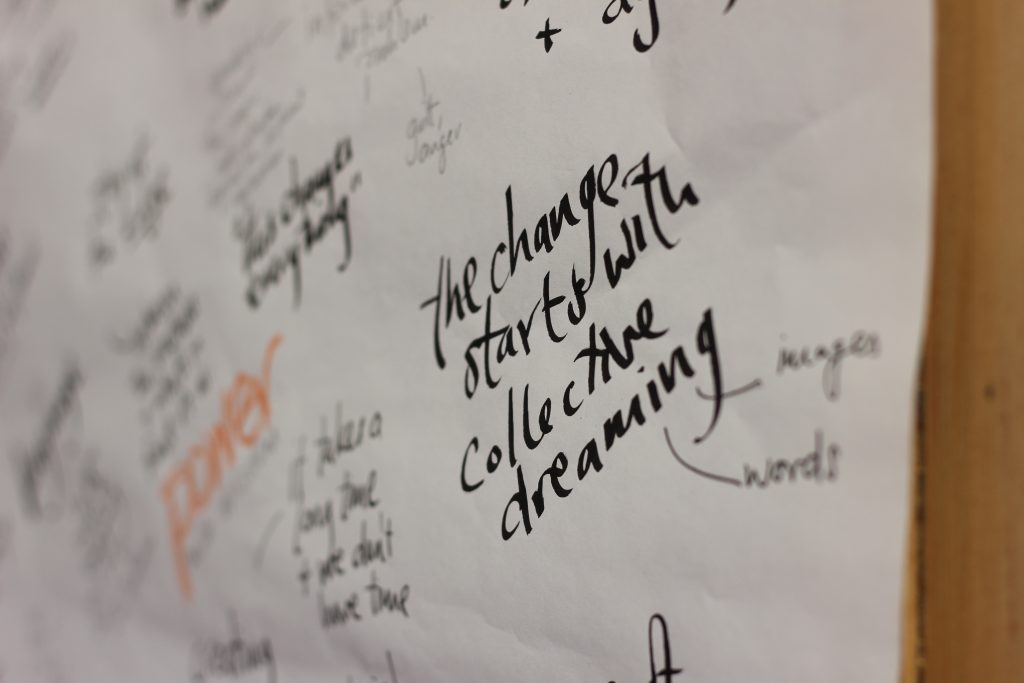 The afternoon was dedicated to sessions on strategy and tactics hosted by participants, from how change happens, to how we better link migrant, racial and climate justice struggles to stopping fossil fuel infrastructure – again check the event report for notes, and slide 32-34 of this slide deck for the collective timeline we created for climate action in the year ahead.
Immediate next steps?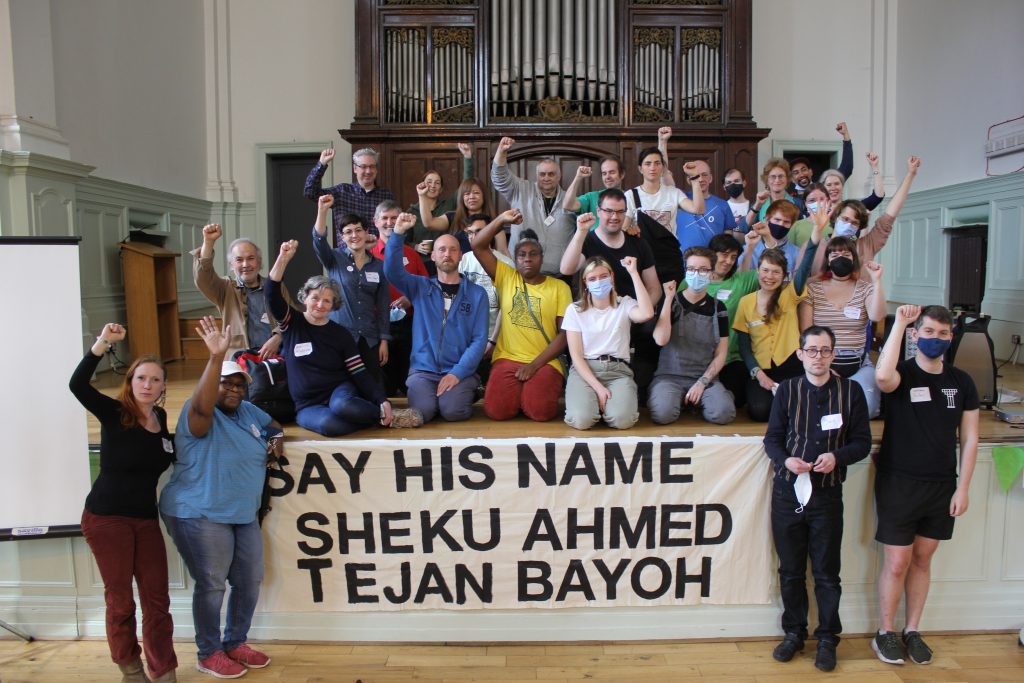 "We need to stand in relationship and in solidarity together, because shit is not gonna go away." – Participant at the movement assembly.
Tripod co-organised this gathering with Tipping Point UK, Migrants Organising for Rights and Empowerment (MORE), Friends of the Earth Scotland (FoES) and Young FoES.
Sign up to our newsletter if you want to be kept in the loop on future assemblies!
Photo credit: Hannah Ryan, FoES.